Rejuvenate Your Smile in the Heart of California
Situated in the bustling city of Los Angeles, California, Smile Design Los Angeles offers superior solutions for missing teeth. From Dentures to All On 4 Dental Implants, we have the expertise to ensure every individual regains their radiant smile.
Limited Offer: CALL NOW TO SCHEDULE. Exclusively for new patients. Terms apply. We offer flexible financing on approved credit.
Choose From Our Top 3 Smile Restoration Options: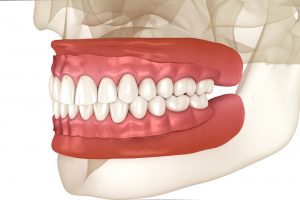 Dentures
Price: $3,495
Monthly Payments: As low as $99/month. Enjoy 0% financing.
Treatment Comprises: Comprehensive Oral Check-up, Dual Arch Denture, Advanced Cone-Beam CT Scan, and personalized care from our expert dental team.
Please Note: Does not cover extra treatments like extractions.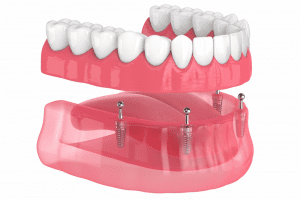 Four Implant Dentures
Price: $8,995
Monthly Payments: Begin at $149/month. Zero percent financing available.
Treatment Highlights: Thorough Oral Assessment, Cone-Beam CT Scan, 4 Implants per Arch, Detachable Final Prosthesis, and our professional touch.
Exclusions: Procedures like bone grafts, extractions, or sedation.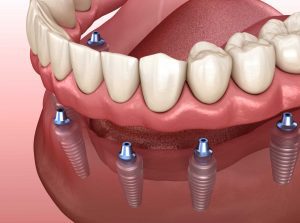 All-On-4 Dental Implants
Price: $18,995
Monthly Payments: From $249/month. 0% financing options at your disposal.
Treatment Encompasses: In-depth Oral Evaluation, Cone-Beam CT Scan, 4 Implants per Arch, Single Arch, Adaptable Provisional & Final Prosthesis — a holistic transformation under one roof.
Exclusions: Procedures such as extractions or bone grafts.
Dentures vs. Over-Dentures vs. All-on-4 Dental Implants: A Quick Guide
Dentures
About: A detachable solution for lost teeth. Pick between complete or partial dentures.
Cost: Highly cost-effective.
Maintenance: Regular cleaning and occasional professional tweaks.
Durability: 5-8 years.
Effect on Jaw: Potential decline in jawbone health over time.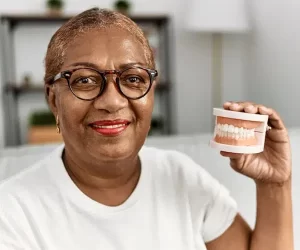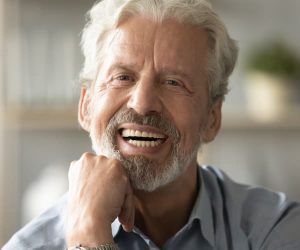 Over-Dentures
About: Anchored by dental implants or residual teeth for enhanced stability.
Cost: Medium range.
Maintenance: Denture care with added focus on implants.
Durability: Outlasts standard dentures.
Effect on Jaw: The implant foundation may deter bone loss.
All-on-4 Dental Implants
About: Permanent solution with 4 implants supporting a full teeth arch.
Cost: Premium.
Maintenance: Regular dental visits; simpler everyday upkeep.
Durability: Stands the test of time, lasting decades.
Effect on Jaw: Actively prevents bone deterioration.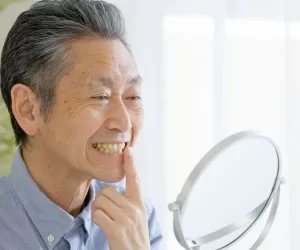 Why Smile Design Los Angeles?
Experience unmatched dental excellence right here in Los Angeles, CA. Our devoted crew specializes in top-grade dentures, over-dentures, and all-on-4 dental implants to refurbish smiles and uplift spirits.
Seasoned Team: Mastery in fitting and maintaining dentures.
Customized Care: Solutions molded for your distinct requirements.
State-of-the-art Tech: For impeccable fit and ultimate relaxation.
End-to-end Aftercare: Transition effortlessly with our innovative dental solutions.
Frequently Pondered Queries:
How long is the lifespan of Dentures/Over Dentures?
Dentures serve between 5-7 years with adequate care. Over Dentures last considerably longer but may need sporadic refinements.
Can I savor regular meals with Dentures/Over Dentures?
Absolutely. After the adjustment phase, savor most delicacies. We'll guide you every step of the way.
Is the Over Dentures experience comfy?
Certainly! Designed for a perfect fit, they sidestep typical denture issues.